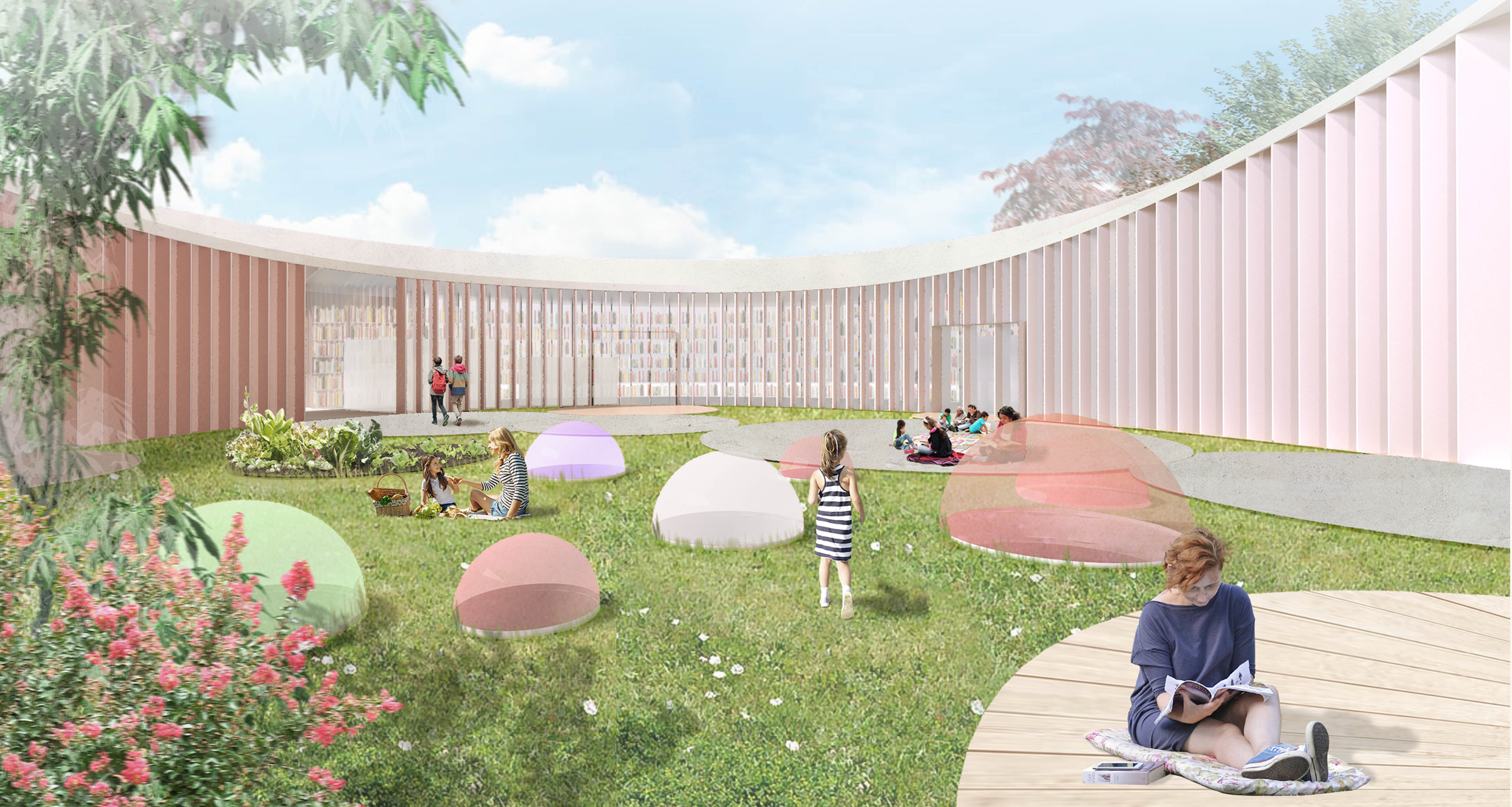 Biblioplaza. Madrid (Spain). 2019. Competition

La curvatura elíptica de Biblioplaza rompe con la trama urbana existente, conformada por edificios ortogonales en manzana abierta o cerradadotando de una geometría más fluida y singular en el entorno urbano" El espacio propuesto se asocia a la domesticidad como imaginario a poner en valor, dónde características tradicionalmente asociadas a lo femenino, como los cuidados, son el centro de la acción colectiva -nuevas domesticidades-. Biblioplaza incluye varios dispositivos de innovación ciudadana como libros libres -bookcrossing-, biblioteca de herramientas -tool library- vending y devolución de materiales automatizada, "Buzones Violetas", entre otros.

The elliptical curvature of the Biblioplaza breaks with the existing urban grid, consisting of orthogonal buildings in an open or closed block, providing a more fluid and unique geometry in the urban environment. "The proposed space is associated with domesticity as an imaginary to be valued, where characteristics traditionally associated with the feminine, such as care, are the center of collective action -new domesticities-. Biblioplaza includes several citizen innovation devices such as free books -bookcrossing-, library tools -tool library- vending and automated return of materials, "Violet Mailboxes", among others.