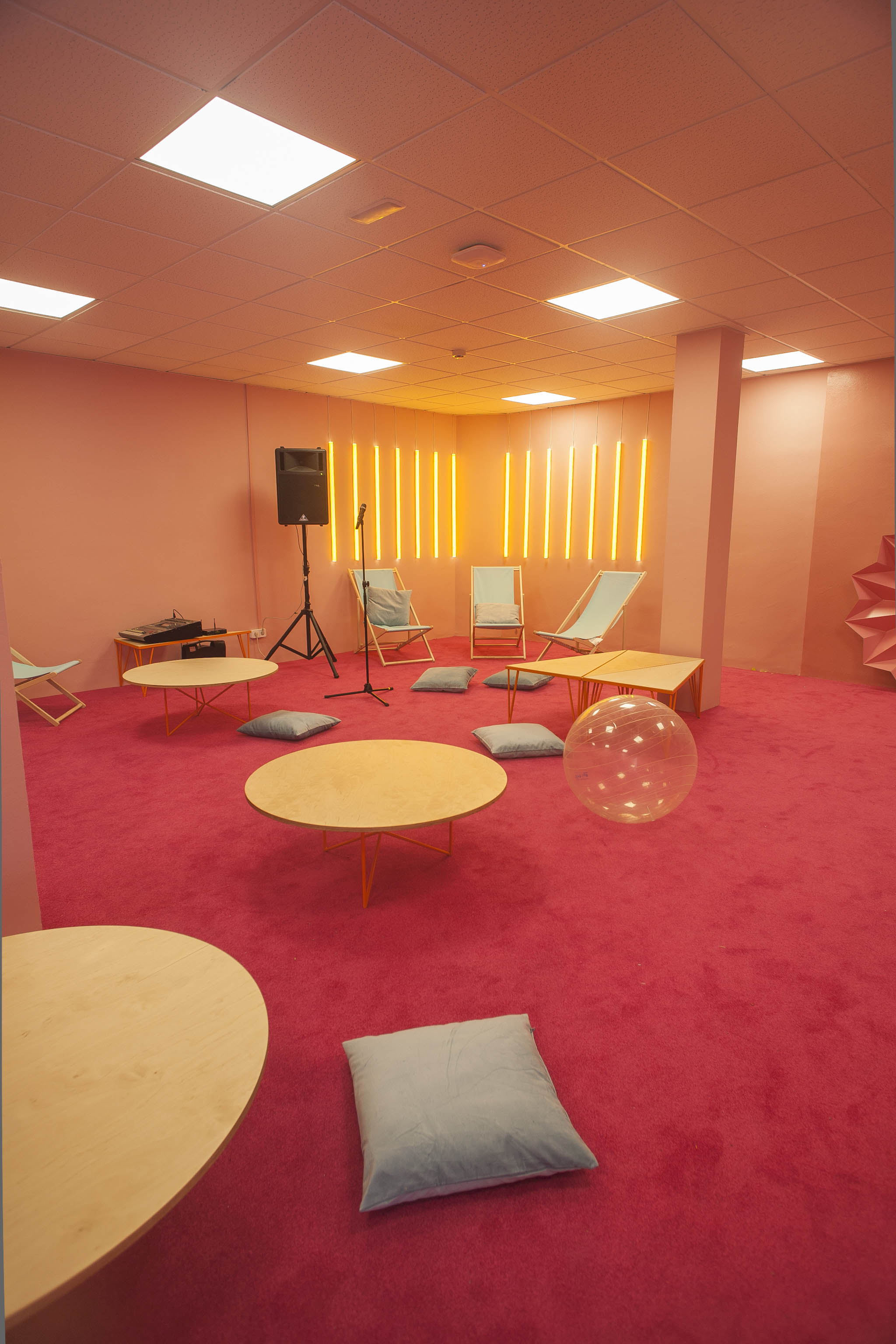 Citizen hub for energy cooperative ecosistem. Madrid (Spain). 2019.
Mares es una estrategia de resilencia urbana y económica en materia de empleo a traves de la economia social y solidaria en sectores clave para avanzar en un nuevo modelo de matriz productiva de la ciudad. El mar de energía se propone generar un espacio para apoyar iniciativas ciudadanas que busquen cambiar el modelo energetico y la defensa de la energia como un bien común. Fomentar proyectos de energía comunitaria que provo- quen un cambio en nuestras ciudades. Desarrollar iniciativas que introduzcan las energías renovables en el tejido urbano. Fomentar que la ciudadanía deje de ser consumidora pasiva y se convierta en productora y a la vez usuaria de la energía.

Mares is a strategy of urban and economic resilience in terms of employment through the social and solidarity economy in key sectors to advance in a new model of a productive matrix of the city. Mar de energía aims to create a space to support citizen initiatives that seek to change the energy model and the defense of energy as a common good. Encourage community energy projects that cause a change in our cities. Develop initiatives that introduce renewable energies into the urban fabric. Encourage citizenship to stop being a passive consumer and become a producer and user of energy at the same time

With: Todo por la praxis︎.
premios | awards

1º at Urban innovative actions UIA. European Regional Development Fund.
1º at OPEN HOUSE MADRID. BEST CITIZENSHIP ENGAGEMENT