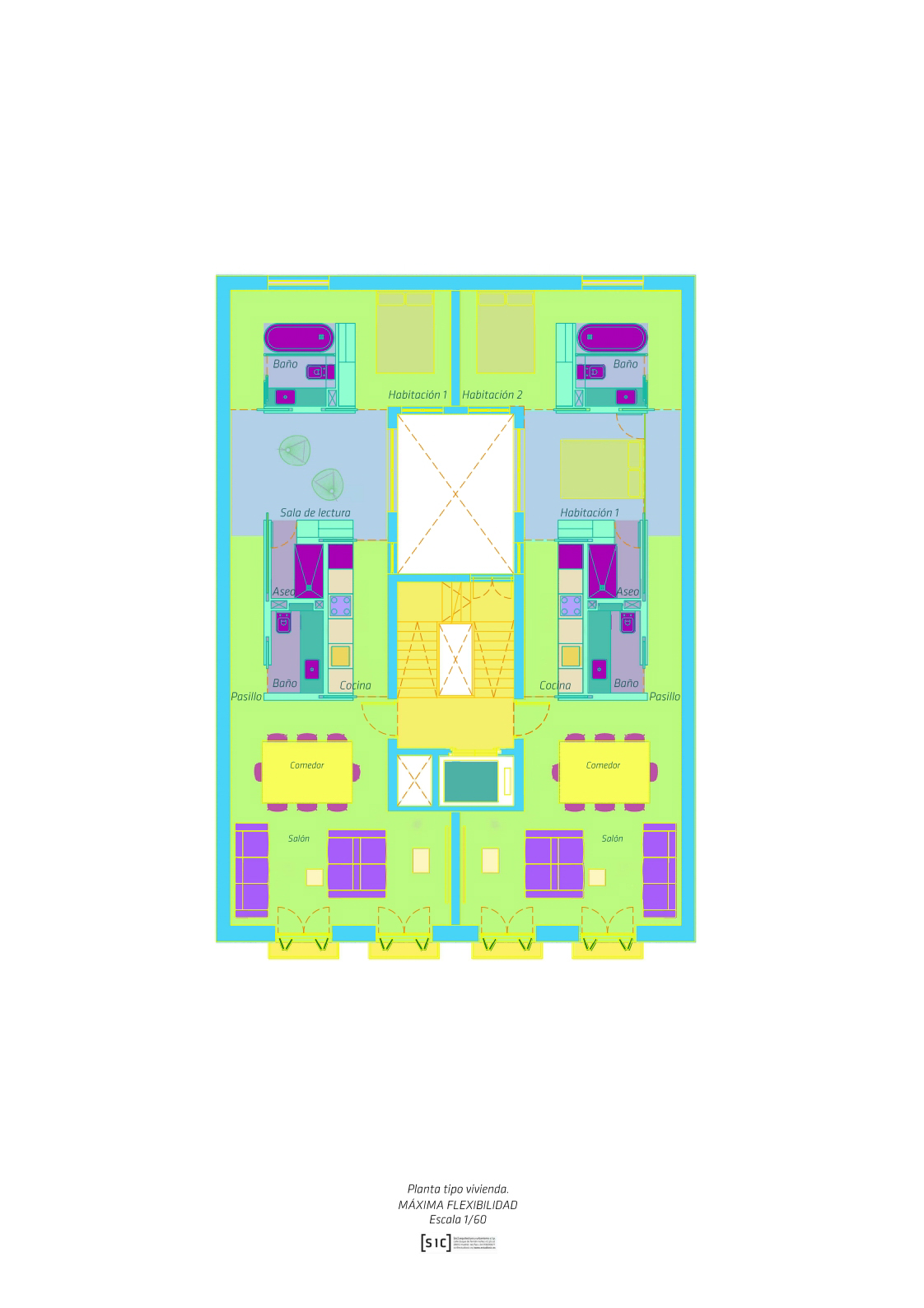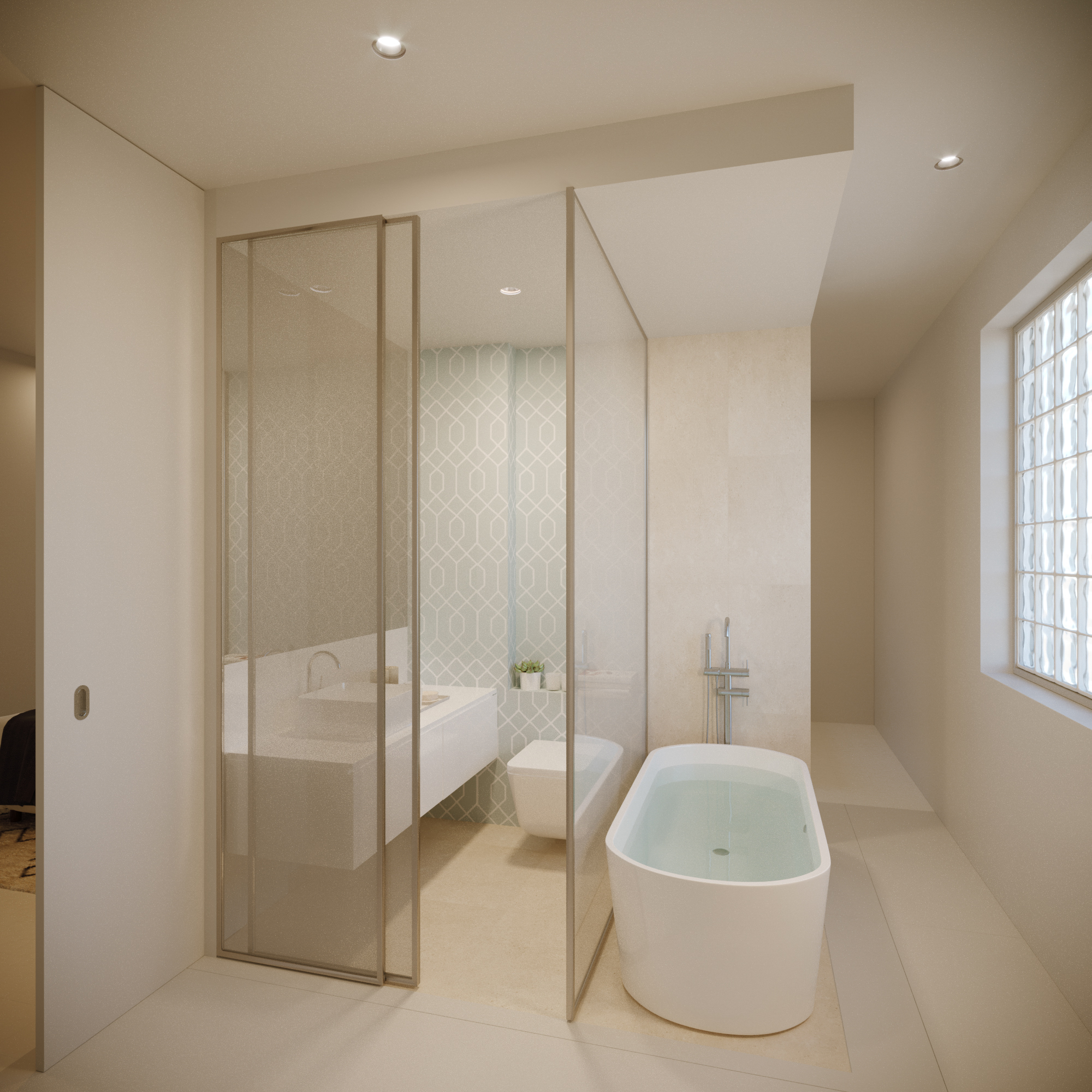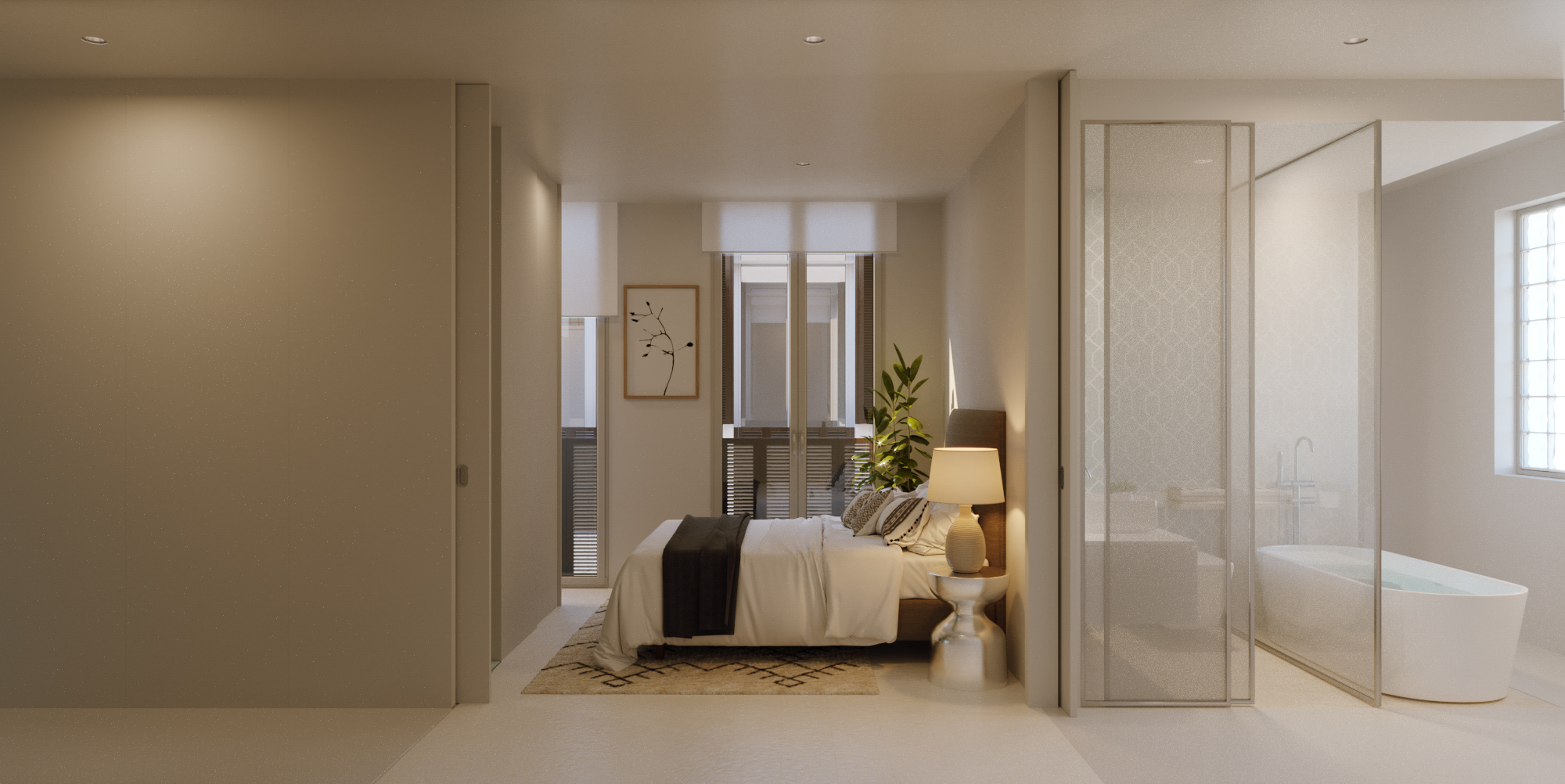 9 dwelling building refurbish. Madrid (Spain). 2017-
El planteamiento de la rehabilitación consiste en ofrecer unas viviendas muy flexibles que permitan maximizar los 78m2 construidos. El concepto parte de la distribución de unos módulos a modo de mobiliario donde se integran las zonas más íntimas del baño, el almacenaje de una vivienda y cocina. El resto se habita mediante el despliegue de puertas correderas y tabiques móviles para hacer de la casa un lugar de salón + 1 habitación +1 estudio; salón + 2 habitaciones; salón + salita de tv + 1 habitación. Todo ello permitiendo la correcta ventilación y soleamiento de cada estancia. En planta baja se plantea una única vivienda con zona de estudio (vivienda productiva) volcada al patio central.

The approach to the rehabilitation is to offer very flexible homes that maximize the 78m2 built. The concept is based on the distribution of modules as furniture where the most intimate areas of the bathroom, the storage of a house and kitchen are integrated. The rest is inhabited by the deployment of sliding doors and mobile partitions to make the house a place of living room + 1 room +1 study; lounge + 2 rooms; living room + TV room + 1 room. All of this allowing the correct ventilation and sunlight of each room. On the ground floor it is proposed a single house with study area (productive housing) turned to the central courtyard.