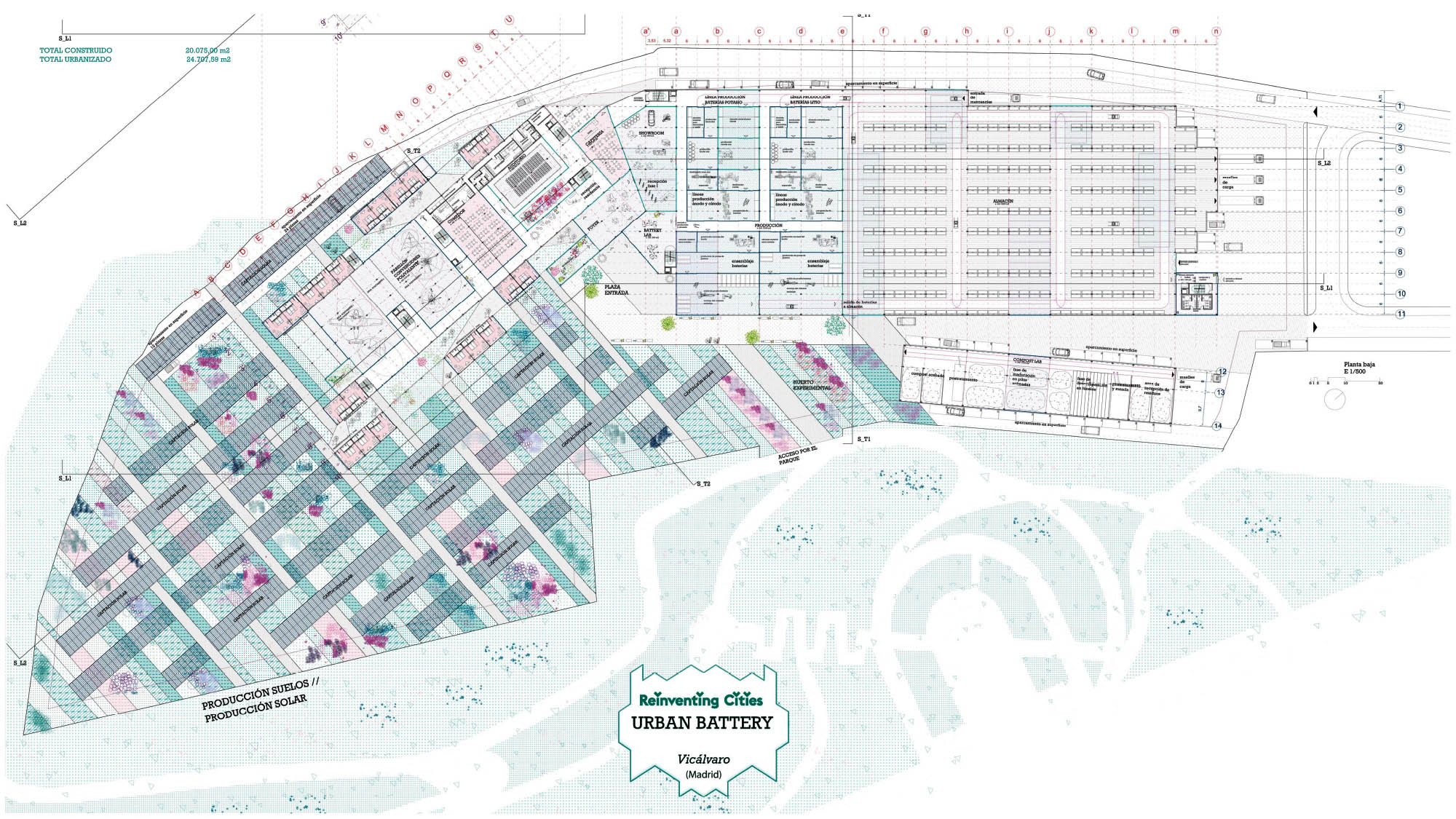 Urban Battery. Madrid (Spain). 2019.

URBAN BATTERY se despliega en un gran complejo edificatorio actuando como Motor Productivo en tres ejes: económico, social y medioambiental. El Económico reindustrializa el territorio a partir de la relocalización de una factoría 4.0 de de tecnologías punteras en la fabricación de baterías biodegradables.El Social plantea una gran planta fotovoltaica cogestionada socialmente. Además de un Laboratorio de innovación y un espacio de interpretación-monitorización destinados al I+D+I. El Medioambiental se destina a la fertilización de suelos mediante la renaturalización progresiva en base a conceptos de agricultura regenerativa y de la producción de compost de alta calidad

URBAN BATTERY is deployed in a large building complex acting as a productive engine in three axes: economic, social and environmental.The economic engine reindustrialize the territory starting from the relocation of a factory 4.0, developing leading-edge technologies in the manufacture of biodegradable. The Social engine raises a large photovoltaic plant socially comanaged. It will also create an innovation laboratory – BatteryLab- and an interpretation-monitoring space for R&D. The environmental engine is destined to fertilize soils through progressive renaturalization based on concepts of regenerative agriculture and the production of high quality compost from local organic waste collection.

premios | awards

1º at C40, Reinventing cities Madrid competition. 2019.