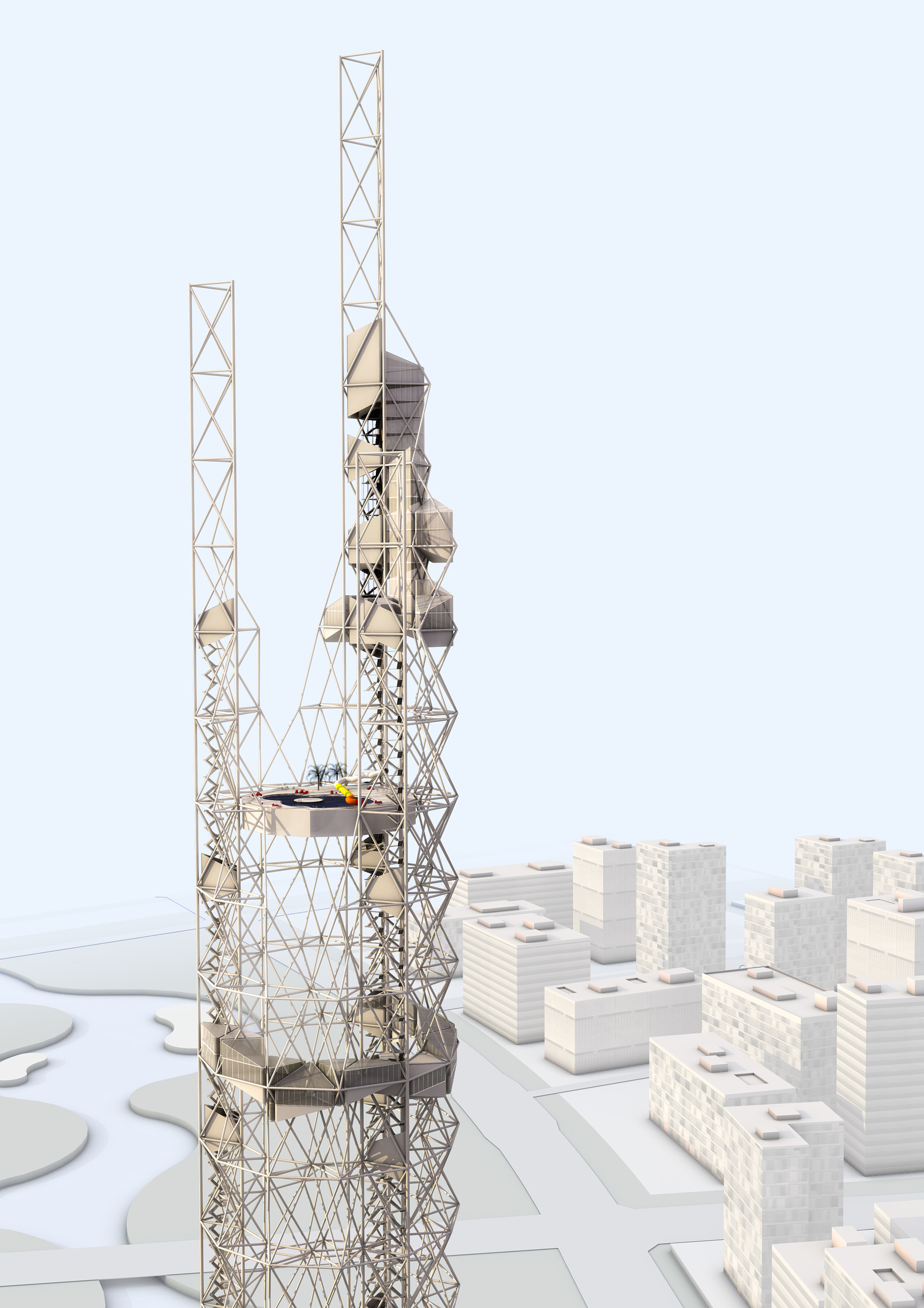 Observatory tower in Incheon. (South Korea). 2007.

La torre no queda delimitada por su entorno cercano o es un simple reclamo turístico, sino que expresa una voluntad y un rasgo característico de toda la zona IFEZ, la logística, los eventos como reclamo internacional. Generar potencial en la organización de cualquier evento del IFEZ. Su estructura innovadora se desmaterializa en la parte superior para expresar su transparencia y permeabilidad visual, de forma que la plataforma aparezca como el auténtico protagonista (el evento). La Torre se convierte por tanto en leit-motiv de la imagen urbana, "flotando" sobre la ciudad y transmitiendo una sensación de ligereza.

A new touristic supertall building, where large space are offered for entertainment, but also offer some ideas about logistic spirit. It can be achieved by the movable platform through the inner vertical void, benefiting the visitor by providing a large amount of space, programmes and movement within only one structure-envelope. It also o ers urban advantages, allowing for more physical and visual permeability than other sort of shaft towers typically permit. An innovative structure which su ers a dematerialization on the top part to express his superior transparency of such form that the platform appears like the authentic protagonist (the event).

With: Ignacio Prieto/Arancha Sainz. SBP Structures.